Patrick A. Duco - B.Com., LL.B.
Patrick received his Bachelor of Commerce from the University of Toronto. He received his LL.B. from the University of Western and was called to the Ontario Bar in 1974.
Marc P. Duco - B.A. (Hons), LL.B.
Marc received his Bachelor of Arts (Hons) from York University. He received his LL.B. from the University of Windsor and was called to the Ontario Bar in 2005.
Areas of Practice: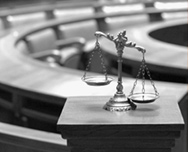 We are a boutique business law firm which is small by design. It is how we stay focused on quality work and service. As a team, we are dedicated to providing all our clients – no matter how big or small – with outstanding personal service.
Take a moment to find out about our expertise in corporate and commercial law, real estate, wills and estate planning, as well as many others.
REAL ESTATE
Buying a home is the biggest purchase many will make in their life, and they want to be sure that they're purchasing a home that's right for them. At Duco & Duco, we are more than happy to answer any questions you may have, whether you're a first-time home buyer, leasing or buying a commercial property, or this is your investing in an income property. The real estate market changes daily, and we're always ahead of the curve and prepared to address your needs.
COMMERCIAL
From day-to-day commercial advice to counsel on sophisticated mergers and acquisition matters, our lawyers can provide you with high quality legal advice that is tailored to your individual business needs. What's more, we can help you navigate through any complex issues you might encounter, such as product warranties and liability.
WILLS & ESTATES
At Duco & Duco we guide our clients in making their own decisions about the eventual distribution of their assets. We will work with you to carefully plan your estate in order to avoid confusion and legal disputes, as well as unnecessary taxation and fees. We create simple and complex wills and trust documents and provide the clients with sound advice on the appropriate use of different kind of trusts.
Locations:
Innisfil - Head Office
Vaughan